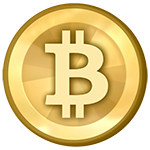 Recently, a host of phishing sites that spoof the look of Mt. Gox have been showing up in ads from major advertising providers. The operators of these scam sites aim to trick visitors into downloading malware which enables them to steal your Mt. Gox login credentials, so they can then pilfer your account.
Nelp Net Security has some more information, including this snippet:
The fake pages were set up on domains that resembled Mt. Gox's legitimate one (mtgox.com), such as mtgox.org, mtgox.co.uk, mtgox.net, and others. Also, the criminals have done a good job promoting the phishing site via ads ("New Century Gold: BITCOIN Protect your money – Buy Bitcoin") served by several major online advertising services.
As always, whenever you visit a financial site (or any website dealing in sensitive information), make certain that the URL in your browser bar matches the one that you intended to visit.