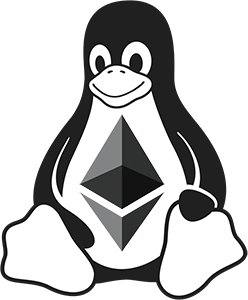 In this second installment of our DIY Ethereum mining guide, we'll look at how to install and configure Linux to setup your rig as an automated, remotely-manageable appliance. Don't be dissuaded if you've never used Linux before—our step-by-step guide makes it simple!
Why Linux over Windows? First, it's free—and saving ~$100 on the operating system is a big plus when you're trying to maximize profitability. Other reasons include lesser hardware requirements (Linux is perfectly happy running from a USB stick plugged into ancient hardware!), simpler remote administration capabilities, and oftentimes better stability. The downside of running Linux is that video driver support isn't on the same level as Windows, and things like GPU undervolting are trickier (but still possible via BIOS mods).
If you missed the hardware portion of our guide, make sure to check it out first. Otherwise, read on.