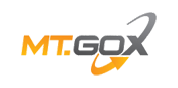 Last night, Mark Karpeles (Mt. Gox's CEO) resigned his position from the board of the Bitcoin foundation. Earlier today, Mt. Gox completely deleted all of their past tweets from their Twitter feed.
Karpeles stepping down wasn't exactly a surprise, as many in the Bitcoin community have been calling for his removal for months. However, his action may signify a lack of confidence in his ability to correct the downward spiral of Gox.
Scrubbing their own Twitter feed isn't exactly a confidence-inspiring move, either.
If you have any money trapped in Mt. Gox, it's probably a good idea to make sure that you have screenshots of your account balance, records of your transaction history, and logs of any communication with them. Hopefully they're able to turn themselves around, but if not it's best to gather as much information as possible before it's potentially too late.
Edit 10PM EST: Mt. Gox reportedly just disabled trading entirely.