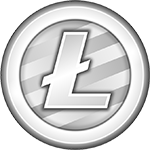 Litecoin is starting to get attention in mainstream news as a complementary cryptocurrency to the more established Bitcoin. Business Insider posted a short piece today describing Litecoin as the "silver to Bitcoin's gold".
The article is short and largely inaccurate on the technical details, but any press that raises public awareness of digital currency is probably a good thing.
Edit 6/16: Looks like Wired UK is getting aboard the Litecoin train, too.