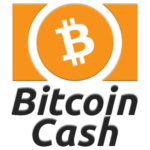 If you were holding any bitcoin in a private wallet on August 1st, an equivalent amount of Bitcoin Cash (BCC/BCH) was created under your control during the hard fork. You don't need to rush to do anything to claim or secure it—assuming you control the private keys to your BTC, those same keys will access your forked BCC whenever you get around to it.
If you have a significant amount of BTC, it's probably worth the minor headache to look into how to extract your forked BCC now. The price of BCC has risen ~200% over the past 48 hours, reaching nearly $1,000 yesterday (it's trading around $800 now). If you have a few bitcoin, then you also have a few thousand dollars worth of BCC available to you!
If you believe the new currency has a future, then you might be content to just let it sit. If you'd rather trade your BCC for another cryptocurrency (or simply sell it), read on for the basic process.