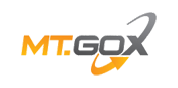 Mt. Gox has been offline since late yesterday evening, just a few hours after I wrote that something like this was probably imminent. Most are interpreting the unavailability of Mt. Gox's website as a sign that they've shut down for good, and unfortunately that's probably a safe bet.
CNBC posted a good write-up of the events leading up to Gox's demise this morning. Ars Technica published a short article about the shut down as well.
Hopefully none of you had any money trapped in Gox. This should serve as yet another reminder that cryptocurrency exchanges aren't banks and should never be treated as such. When exchanges fail—and an absurdly high percentage of them do—you'll likely be left without recourse, so don't trust a third party to hold your money any longer than necessary. Store the majority of your cryptocurrency in secure offline wallets, and transfer to exchanges only long enough to execute your trades.
This news will likely have a negative impact on cryptocurrency prices. BTC is down about 20% this morning already, and you can expect it to continue to drop throughout the week as the news makes it way through mainstream media outlets. For the more speculatively-minded folks among us, the next few weeks may present an excellent opportunity to pick up some bitcoins at heavily discounted prices.
Edit: Erik Voorhees posted some eloquent thoughts about the situation over on reddit.